Coming Together to Provide True Family Health Care.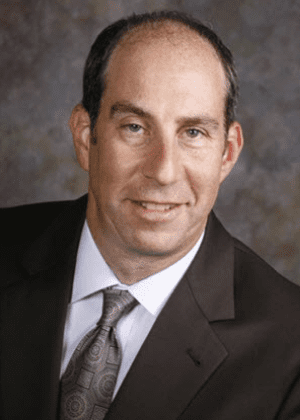 Dr. Marc Belitsky
Chiropractor
Dr. Marc Belitsky is the Clinical Director and Chiropractor at Broomall Total Health Center. He heads the clinical application and treatment for neuromusculoskeletal conditions. Dr. Belitsky is a National Board Certified and Pennsylvania Licensed Chiropractor. A 1988 graduate of Pennsylvania College of Chiropractic, Dr. Belitsky is Board Certified in Chiropractic Rehabilitation and Board Certified in the diagnosis and treatment of scoliosis. In addition, he has completed advanced studies with a master's certification in the diagnosis and treatment of cervical injuries (whiplash) and associated temporomandibular joint dysfunction.
Dr. Belitsky is very active in the education and application of therapeutic exercise, nutrition, and rehabilitation, and he is a Board Certified chiropractic rehabilitation doctor. Dr. Belitsky personally serves each and every patient at Broomall Total Health Center. He treats professional and amateur athletes for various sports-related injuries. He is an active member of the American Chiropractic Association, the Pennsylvania Chiropractic Association, the American Chiropractic Association Sports Council, and other professional and community organizations.
Education, Professional Associations, & Educational Lectures
Education
Pennsylvania College of Chiropractic, Horsham, PA. Doctor of Chiropractic Degree, August 1988. Student Government President, 1987.
Board Certified in Chiropractic Rehabilitation by the American Chiropractic Rehabilitation Board, 2002.
Board Certified in diagnosis and treatment of Scoliosis, one of the first 37 doctors certified nationally, International Scoliosis Research Center, 1994.
Master's Certification in the Diagnosis and Clinical Management of Cervical Acceleration/Deceleration Trauma and Whiplash-Related Temporomandibular Joint Disorders, 1994.
Professional Associations:
American Chiropractic Association
ACA National Sports Council
American College of Rehabilitation Science
Pennsylvania Chiropractic Association, Vice-President, District 6 (1996 to present)
International Scoliosis Research Center
Foundation for Chiropractic Education and Research
Educational Lectures:
Dr. Belitsky is a member of the Doctor's Speakers Bureau and lectures on the following topics. If you would like to attend a workshop or have Dr. Belitsky lecture for your organization please contact us at 610-353-2221.
Five Secrets to Looking and Feeling Younger/Permanent Weight Loss/Diabetes
These presentations cover two of the most prominent areas of concern for the American public: Looking and feeling better and younger, losing weight, and helping with diabetic symptoms. This presentation will educate the audience about how the body and metabolism works and why most diets don't work, the true value of being healthy and fit; how food, water, and medication play a role in their health, and how pain limits a person from achieving their full health potential!
Balancing Hormones Naturally
A Holistic Approach to Women's Hormone-Related Health Concerns
Over 80 million women in the U.S. currently suffer from PMS and menopause symptoms. Many of these women are confused as to what health options are available, or even right for them. This lecture will educate the audience about natural alternatives to address this condition.
Enhancing Athletic Performance with Chiropractic
More than ever, people are living active lifestyles and are aware that fitness and health go hand-in-hand. Chiropractic can help both the fitness-conscious individual and the athlete to reduce their risk of injury and increase their performance. This lecture will explain the types of athletic injuries, how they occur, how they can be prevented, and how they can be recovered from more quickly.
Trigger Point Therapy: A Home Stress Reduction System
This presentation will show the audience an effective method for reducing physical stress by educating them about what Trigger Points are, locating them on a person, and how to relieve them. The audience will learn the relationship between stress, trigger points, and their effects on their health.
Natural Approaches to the Prevention and Treatment of Low Back Pain
Millions of Americans will suffer from low back pain at least once in their life, and many will turn to medications or surgery to alleviate the pain. This presentation will give your audience a thorough understanding of the types and causes of low back pain and offer them safe, natural, and effective approaches to preventing, treating or recovering from low back pain.
Health and Stress Workshop
Stress is the underlying cause of most illnesses. This lecture will educate the audience on the symptoms of stress, how stress affects the body's overall health, and what a person can do to relieve stress, both at work and at home, to feel better.
Stretching Your Way to Good Health
Improve morale and productivity while reducing Worker's Compensation liability. Educate your employees about musculoskeletal disorders and how to prevent injuries through stretching exercises. This presentation will explain musculoskeletal disorders and their symptoms, how a lack of proper exercise can increase the risk of injury, examine the audience for existing physical problems, and demonstrate stretching exercises to increase limberness and reduce the risk of injuries.
Stay Fit While You Sit: Ergonomics for a Healthier You
Millions of Americans spend millions of hours a year sitting on the job. Managers, receptionists, computer operators, and many others may be surprised to find that their health issues can be improved naturally. This lecture will educate the audience about how to best prevent problems like neck and back pain and Carpal Tunnel Syndrome by showing them how to sit properly without twisting or slouching. It will also give them exercises that they can do during their breaks to increase performance and productivity.
Pam Schick, DPT
Physical Therapist
Pam graduated in 1989 with a Physical Therapy degree from Northern Arizona University. She continued with her education, receiving her Doctorate in Physical Therapy from Arcadia University in May of 2021.
Combined, Dr. Schick has over 30 years of experience specializing in outpatient Orthopedic Physical Therapy. The conditions that she regularly treats include treatment of musculoskeletal injuries, balance issues, post-surgical rehabilitation for joint replacement, tendon repair or arthroscopic surgery, chronic pain, muscle sprains, arthritis, posture rehab, work, and sports injuries, recovery from motor vehicle accidents, neck and back pain and providing caring individual treatment.
Dr. Schick is known for her compassion, dedication, and expertise in caring for her patients.
Our Hours
| | | |
| --- | --- | --- |
| Day | Morning | Afternoon |
| Monday | 8:30 am - 12:30 pm | 3:00pm - 6:00pm |
| Tuesday | Closed | 3:00pm - 7:00pm |
| Wednesday | 8:30 am - 12:30 pm | 3:00pm - 6:00pm |
| Thursday | Closed | Closed |
| Friday | 8:30 am - 12:30 pm | 3:00pm - 6:00pm |
| Saturday | Emergencies accepted | Emergencies accepted |