Archive for the 'Office News' Category
Welcome to Broomall Total Health Center's Office News Archive. Here you can learn more about Broomall Total Health Center, Chiropractic, and Dr. Marc Belitsky, today's choice for Chiropractors in Broomall, PA. Read Dr. Marc Belitsky's Chiropractic Office News for the health of it.

We look forward to serving you! Call - 610-353-2220.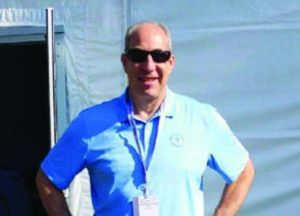 This past June, more than 150 golfers gathered at Saucon Valley Country Club in Bethlehem, PA, for the 42nd U.S. Senior Open Championship. Marple's friend, neighbor and sponsor, Dr. Marc Belitsky, chiropractor and owner of Broomall Total Health Center, was there too, helping golfers stay at the top of their game. Dr. Belitsky not only had the chance to treat golfers and caddies, but it was an opportunity to enjoy watching this prestigious golf championship and mingle with many of the best golfers in the world.